If you're an indigene of River state and you're looking forward to enrolling yourself in any high institution in Nigeria, then it is important to check out all the various scholarship schemes in Rivers state. Although the scholarship programs have different requirements and eligibility scores, all things being equal, they're many that you will be eligible to apply for. All that is expected of you is to read them thoroughly.
Apart from the fact that they're numerous government and non-government scholarship programs for undergraduate students and postgraduates in Rivers, there's also River state government scholarship program designed mainly for its indigenes by the state government.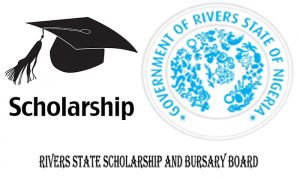 Rivers State Government Scholarship Scheme
The government of Rivers state has designed this scholarship program for its indigenous students. The scholarship award is granted to all the qualified students who meet up the following requirements:
Candidates must be a bonafide indigene of Rivers state
Must have obtained their Secondary School Certificate Examination (SSCE) result with at least 5 credits including English and maths with other three relevant subjects.
Applicants must be a full-time and registered 100l students in an accredited university in Nigeria by NUC
You must be studying in Rivers state, meaning you should be studying in Rivers state university, University of Port Harcourt, and other institutions within the state
The documents required for this scholarship program include:
State of origin certificate
JAMB & School admission letter
School fees receipt (current)
Name, email address, and phone number.
Your course of study, the year of entry, and duration of the study.
School ID Card, National ID Card, Driver's license, or an international passport.
Letter of recommendation from your village ruler
School admission letter.
The student must be a Pamo student.
HowTo Apply For Rivers State Government Scholarship
Rivers State Government Scholarship application procedure is outlined here