Rivers State Scholarship
Due to the numerous oil companies in Rivers state, the state has the highest scholarship programs in Nigeria for indigenous students. More so, many of the scholarship programs are even granted to other students across the country who are eligible under certain conditions.
If you're an indigene of River state and you're looking forward to enrolling yourself in any high institution in Nigeria, then it is important to check out all the various scholarship schemes in Rivers state. Although the scholarship programs have different requirements and eligibility scores, all things being equal, they're many that you will be eligible to apply for. All that is expected of you is to read them thoroughly.
Apart from the fact that they're numerous government and non-government scholarship programs for undergraduate students and postgraduates in Rivers, there's also River state government scholarship program designed mainly for its indigenes by the state government.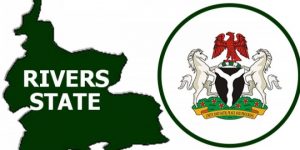 No doubt, Rivers is one of the most literate states in Nigeria and this effort is due to the availability of many scholarship opportunities, poor background students who are indigenes of Rivers have been granted access to education through this means.
So as a student wishing to enroll yourself in a high institution but has no money, the best alternative to that is being hardworking. The scholarship is very competitive and individuals with the highest cumulative score will be granted.
In this article, you will learn about some of the mouth-watering scholarship schemes available for rivers state indigenes only.
Types of Scholarships for Rivers state Students
Indigenous students of Rivers state have access to many scholarship opportunities across the country. Apart from the general eligible scholarship programs like NNPC, Shell, Agbami, and the likes, some scholarships are granted to the various students in the host communities in the state.
From all levels, students in Rivers can be awarded scholarships right from primary school, secondary school, and tertiary institutions. Moreover, they're also scholarship programs for postgraduates students also. All is dependent on your ability to grab the little available opportunity.
River State scholarship Worth
Recall that they're numerous scholarship awards for indigenous students of the state, the award differs entirely within. While some scholarships are granted on a fully funded basis, some are partially funded in bursary forms. The majority of the scholarship awards are offered to students during their entire time of study which will cover their tuition fee and stipends to maintain themselves during their studies.
Some of the prominent Rivers State Scholarship Programs
Rivers State Government Scholarship Scheme
The government of Rivers state has designed this scholarship program for its indigenous students. The scholarship award is granted to all the qualified students who meet up the following requirements:
Candidates must be a bonafide indigene of Rivers state
Must have obtained their Secondary School Certificate Examination (SSCE) result with at least 5 credits including English and maths with other three relevant subjects.
Applicants must be a full-time and registered 100l students in an accredited university in Nigeria by NUC
You must be studying in Rivers state, meaning you should be studying in Rivers state university, University of Port Harcourt, and other institutions within the state
The documents required for this scholarship program include:
State of origin certificate
JAMB & School admission letter
School fees receipt (current)
Name, email address, and phone number.
Your course of study, the year of entry, and duration of the study.
School ID Card, National ID Card, Driver's license, or an International passport.
Letter of recommendation from your village ruler
School admission letter.
The student must be a Pamo student.
Shell (SPDC) Scholarship Program
Apart from the general scholarship programs offered to all eligible Nigerian students by Shell, the company also offer other scholarship awards to the indigenous students of the host communities that are eligible for the application and have met the criteria to be awarded.
Niger Delta Postgraduate Scholarship Program
The Niger Delta states consist of Rivers state, Bayelsa state, Imo, and Delta state. The scholarship award is offered to the students from the four oil-producing states to study petroleum-related fields in the UK. The scholarship is granted in partnership with these three main universities,
– Imperial College, London
– University of Leeds and
– The University of Aberdeen
The program is a 1 year awarded MSc degree. The scholarship program covers all expenses the students may likely make during their academic pursuits.
University Scholarship Program
The scholarship is run by NNPC on behalf of the NNPC/Shell/Elf/Agip Joint to help poor Nigerians to have access to good education.
The main eligibility for this scholarship award is a good SSCE result and a high JAMB score during the UTME. It is divided into National Merits Award for all Nigerians and Operation Merit Award for host communities.
AMBATECH Scholarship Board
This scholarship program offered by  Ambassador College of Management and Technology (AMBATECH) is aimed to help poor students and the handicap who do not have access to education.
Depending on the student's financial situation and academic performance, the scholarship could be granted as partially funded or fully funded. It is within the range of 50% to 100% as the case may be.
Cradle-to-Career Scholarship
Many poor Nigerians can have access to this scholarship opportunity. The Cradle-to-Career Scholarship program is one of the many scholarships to have contributed to the Nigerian literacy rate. It is open to Niger Deltans.
Important Notice:
All students who are interested in applying for any of the above-mentioned scholarships programs can visit their official website to know more information about them.