Kebbi State Government Scholarship Program Application Form
Kebbi State is arguably the most consistent state in Nigeria in terms of scholarship awards and states bursary for its indigenes.
Being a state with a high illiteracy rate in Nigeria, as part of their efforts to combat the illiteracy rates in the state, the government of Kebbi state has designed many scholarship schemes both institutional and government own for its indigenes to have access to free education across the country.
Are you an indigene of Kebbi state? Are you looking for scholarship awards to fund your education? then definitely you shouldn't worry, the Kebbi state government scholarship program is available to all indigenous students who have gained admission to any higher institution in Nigeria.
Unlike many other scholarship schemes which are based on survival of the fittest, the Kebbi state government scholarship program is not based on competition. Individuals are granted free funds as far as they are indigenes and have passed the screening requirements.
Host
The Kebbi state government scholarship program is a Nigerian state-organized program that is carried out in Nigeria, Kebbi state precisely. Although individuals across high schools in Nigeria will conduct their screening in their respective fields under the supervision of the state government, the scholarship board is located in Birnin Kebbi, the head capital of Kebbi state. All screening reports and fundings are directed and carried out in the state.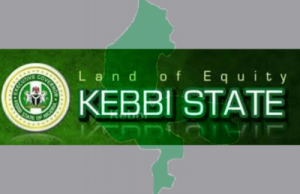 Scholarships Type
The Kebbi state government scholarship program is divided into different categories. Although a larger percentage of the grants goes to undergraduate students, students of Master's degree and Ph.D. are also granted this scholarship program. If you're in any of the categories, you're advised to stay glued to the portal to know when the forms will be out.
Eligible Local Government Areas
The following are the local governments that are eligible for the Kebbi state government scholarship program:
Aleira Birnin Kebbi, Arewa, Argungu, Dandi, Augie, Bagudo, Bunza, Dandi Fakai, Gwand, Jega, Kalgo, Koko/Besse, Maiyama, Shanga, Suru, Wasagu, Yauri, Zuru, Ngaski, Sakaba.
Requirements/ Eligibility for Kebbi State Scholarship
• To be qualified for this scholarship scheme, the first eligibility/requirement is that you must be a bonafide indigene of Kebbi state
• You must be admitted into any accredited tertiary institution in Nigeria with all your provable documents
• As part of the continuous enrollment assessment criteria, individuals must have good grades in their academic performance. Either you're in university, polytechnic or college of education you must have a minimum cgpa of 3.0 respectively.
Scholarship Rewards
The governor of Kebbi state, His Excellency Gov Atiku Bagudu has recently approved the sum of 447 million naira as scholarship budget for kebbi states students in the 2023/2023 seasons.
Individuals who are shortlisted for this government scholarship program will be shortlisted and enrolled in a free education in any higher institution across Nigeria and overseas with the following benefits
• Free tuition fees which cover all your academic fees
• A lump sum fee which helps for your upkeep during the studies
• Tuition fees, feeding, accommodation sponsorship trips, and all travel documents for individuals who are sponsored to study overseas
Documents Needed for the Screening
Before individuals can be eligible for this scholarship application, you must pass through the scholarship screening conducted by the boards. During the screening, individuals are to provide the following documents for screening assessment:
• Senior School Certificate Examinations results (SSCE)
• Certificate of state of Origin/ State of origin certificate
• Your academic details or statement of result containing your CGPA
• Birth Certificate
• Students admission letters for both JAMB and institution
• JAMB original and
Application Deadline
All information about this scholarship scheme is disclosed according to the academic calendar. There's no specific time for the application and deadline, it will be announced every new session per year.
How to Apply for 2023 Kebbi State Scholarship Program
In order to apply for the Kebbi state government scholarship program, individuals are to visit the official website of the Kebbi state scholarship board @Kebbistate.gov.ng to proceed with their application.
For more information about the Kebbi state government scholarship program, you can visit the official website @ Kebbistate.gov.ng.