Ebonyi State Government Scholarship Scheme
Are you an indigene of Ebonyi state? Are you wishing to be enrolled in any scholarship program under the state government? then you can proceed to learn more about the Ebonyi state government scholarship program.
Ebonyi state is also among the many states in Nigeria with less literacy rates. For these reasons, the government of the state through the commissioner of education has organized a yearly scholarship program for indigenous Ebonyi Students.
This scholarship program is designed to help students of Ebonyi state who do not have access to education due to financial problems or who do not have access to quality education. In this way, an annual bursary will be granted to all qualified interested Ebonyi students that have qualified and meet up with all the criteria.
Host
All applicants' details are submitted and received at Abakaliki, the state capital of Ebonyi State, Nigeria.
Scholarship Type
Ebonyi state government scholarship program is designed for undergraduate students. Although they're few slots for individuals at the postgraduate level, you can visit their website for more information about postgraduate studies.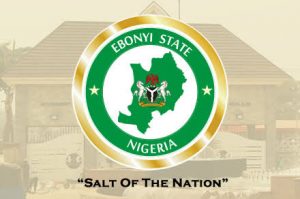 Eligible LGAs that are qualified for the scholarship scheme
The following are all the local governments in Ebonyi state that are qualified for this scholarship program
Ebonyi, Ebonyi State
Abakaliki
Ezza North
Afikpo North
Afikpo South
Ezza South
Ikwo (local government)
Ishielu
Ivo, Ebonyi
Izzi people
Izzi (Ebonyi)
Ohaozara
Onicha
Requirements for Ebonyi State Scholarship Scheme
The following are the requirements applicants who want to apply for the Ebonyi state government scholarship are to meet with:
All interested eligible candidates who want to be qualified for the Ebonyi state government scholarship program must be bonafide indigenes of Ebonyi state
You must be a student in an accredited public higher institution in Nigeria with a valid ID
Unlike entry students, individuals who are in school must have a good GPA before he/she can qualify for the award
You must have SSCE results (either WAEC/NECO)
Individuals will undergo an offline screening which will be conducted by the scholarship board. In some cases, it might be an aptitude test.
Documents Needed for the Screening
Before individuals can be eligible for this scholarship application, he/she must pass through the scholarship screening conducted by the boards. During the screening, all candidates are expected to provide the following documents for verification:
Senior School Certificate Examinations results (SSCE)
Certificate of state of Origin/ State of origin certificate
Your academic details or statement of result containing your CGPA
Birth Certificate
Students admission letters for both JAMB and institution
JAMB original and
Students identification letter
Students transcripts containing their previous academic performance details
Affidavit for correction of data in case of any changes in your personal information like names, birth date or any.
Deadline for the Application
The Ebonyi state government scholarship application date is always announced at the beginning of every academic session. Individuals who are looking forward to applying for the scholarship are therefore advised to be following any recent updates on their website.
How to apply for Ebonyi State Government Scholarship
All applicants who have accessed the requirements and the eligibility for this scholarship program and are qualified can proceed to begin their application online. You can simply type Ebonyi state government scholarship website online and you'll be directed to the page. Information on how to make the application will also be disclosed on the website.
You can visit the Ebonyi State government scholarship website for more information.