Zamfara State Government Scholarship Program
States like Zamfara have been known for long as one of the most educationally disadvantaged states in Nigeria with low educated individuals. This is why the government of the state in collaboration with other constituents has designed a special scholarship scheme to encourage individuals to study.
For reasons best known, these have been the main reasons the illiteracy rates have been very high in the state, so to combat these acts, the state government is offering scholarship awards to any Zamfara state indigene who has shown interests and merit for its application (which will be announced later).
Before the end of this article, you'll learn about the Zamfara state government scholarship program and its application. How it is done, the benefits, and the criteria to be offered.
Host
For new entrance students who might have been applying for the first time, the scholarship board is located in Gusau, Zamafara state in Nigeria. All the applications and screenings conducted from all the various high institutions across the country are to report to the board office at the state capital, Zamfara state.
Scholarship Type
A high percentage of its beneficiaries are undergraduate students however few individuals are also sponsored to study their postgraduate programs in Nigeria universities and overseas as the case may be.
The scholarship is fully funded, meaning individual tuition fees will be paid by the state government. In addition to that, an amount of money will also be paid to students in a lump sum at the beginning of every year for personal maintenance.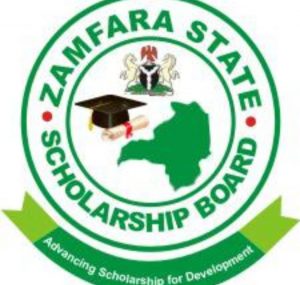 Eligible Local Government Areas for the Zamfara state Government Scholarship Program
The following are the local governments under the Zamfara state government, all individuals in these LGAs are eligible to apply for the scholarship scheme.
Gummi, Bungudu, Anka, Bakura, Birnin Magaji/Kiyaw, Bukkuyum, Chafe (Tsafe), Gusau, Kaura, Namoda, Maradun, Maru, Shinkafi, Talata Mafara, Zurmi.
Requirements/Eligibility for Zamfara state government scholarship program
Individuals who want to apply for this scholarship program must be bonafide indigenous Zamfara state students
He/She must be a student of an accredited higher institution in Nigeria with valid ID
You must have good academic performance before you can be eligible to apply. All interested applicants must have at least 3.0 GPA in their academic results (for those in the continuous beneficiary scheme)
Screening conducted by the boards is flexible, individuals must pass through the phase before he/she can be eligible for the award.
Scholarship Benefits
Individuals after been shortlisted for the award will be granted the following benefits:
Full tuition fees in your higher institution (public)
A lump sum fee for maintenance
Documents Needed for the Scholarship program
All applicants who want to apply for this scholarship program must have some documents for the screening conducted by the board. Below are the documents needed:
Senior Secondary Examination result (SSCE) either NECO/WASSCE
State of origin or Indigene certificate
Certificate of birth or declaration of age
Students admission letter for both school and JAMB
Students statements of results or transcripts containing all your academic details.
Application Deadline
The scholarship program is designed to take place in every academic year, there's no official time for the opening and closing of the application websites, this is why you're advised to stay glued to the websites and other valuable sources of information.
How to Apply for Zamfara State Government Scholarship
All interested applicants are to visit the website of the Zamfara state scholarship website to begin their application. All information on the application guidelines is there on the website, individuals are to follow the instructions and complete their application.
There will be physical screening conducted by the boards in all the higher institutions across your state of studies. Individuals needn't come down to Zamfara before doing their screening.
For more information about Zamfara state government scholarship, you can visit their official website.