The Leventis Foundation Scholarship Program
Leventis Foundation has begun its application for the 2021 candidates who are eligible and are interested in applying for the scholarship scheme.
Are you a Nigerian? Are you interested in studying in fields related to agriculture? Then the Leventis Foundation is here to serve you the purpose for free. The scholarship will fund individuals to the designated height under the specified conditions.
The Leventis Foundation is a noble scholarship scheme that is offered to Nigerians who are specialized in Farming to give them enough training in modern agriculture and resources management. The company helps in giving adequate mentorship and grand management skills to its beneficiaries.
The A.G Leventis Group charitable company has been in its charitable services since 1987 and is still going on. Individuals who have an interest in the field and have shown enough skills will be enrolled in the various schools located across the country. Such Persons are trained and are granted access to modern agricultural practice with certification. The schools are located in FCT, Kano, Kaduna, Gombe, and Osun.
Host
The Leventis Foundation program is a Nigerian located company that helps in training students in the country through its foundation. All activities of this scholarship foundation are done and carried out in Nigeria
Scholarship Type
Unlike many other foundations, The Leventis Foundation is granted to specialized agric students or any related field in order to have access to modern agricultural practice. Such individuals are not shortlisted based on wide educational qualifications only, but skills and management capabilities. Additionally, it is a specified time enrollment where individuals will be enrolled and trained for free.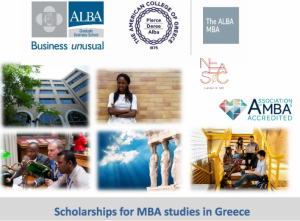 Requirements for Leventis Foundation Masters Scholarship Qualification
All applicants who are interested in applying for this scholarship scheme must be certified Nigerian citizens
You must have a bachelor's degree in the agric field since the scholarship is mainly designed for students who are looking forward to enrolling in their master's degree program
Applicants must have 1st class or 2nd class Upper-division in their bachelor's degree before they can be deemed fit for this scholarship application. Such individuals with second class Upper division must have not less than 3.8 CGPA on the 5.0 grade point or its equivalent on the 4.0 grade point
You must have at least three years of work experience before you can be eligible to apply for this scholarship scheme
Your English language proficiency must be good such that your commands of English language communication must be of standard
Application Deadline for The Leventis Foundation
All applicants of this scholarship foundation scheme are to submit their application no later than 10th of april 2022, for the 2020 applicants. However, with the constant changing especially due to the effects of the covid 19, the time isn't specific as everything is still on the run to return to normal.
How to Apply for The Leventis Foundation Scholarship Scheme
Application for the Leventis Scholarship Foundation can be done at your doorstep before completing the second phase at their grand office. In order to apply for this scholarship foundation, individuals are to visit their application websites @https://applications.alba.edu.gr/ to begin their application. Individuals are required to make their registration there before sending their application packages to their office. All applicants across Nigeria are to submit their application following this address: Leventis Foundation Nigeria No. 2 Leventis Close, Central Business District, FCT, P.O. Box 20351, Abuja.
For more information about Leventis Foundation Nigeria, you can visit their website via the link above or contact them through Ms Anna Vithoulka,
International Relations Manager, ALBA
avithoulka@alba.acg.edu.