Kwara State Government Scholarship Program
Are you interested in applying for the Kwara state government scholarship program 2023? The government of Kwara state through the state's commissioner of education is granting free scholarships to students who are indigenes of Kwara state.
In order to know more about the Kwara state government scholarship program, then endeavor to read this article to the end. All the various information such as how to apply, where to apply, benefits of the scholarship, requirements, and documents needed will be disclosed towards the end of this article.
The main aim of the Kwara state government scholarship program is to help indigenous students of Kwara state who do not have access to education due to financial problems to be enrolled to study freely by the state government. This is very different from other Scholarship programs which are enjoyed by Kwara indigenes such as NNPC, Agbami, and other notable scholarship schemes. The Kwara state government scholarship program is strictly for students of Kwara state.
Scholarship host
The Kwara state government scholarship is organized by the government of Kwara as part of their corporate responsibility to assist the financially disadvantaged students and to reward high-performing students.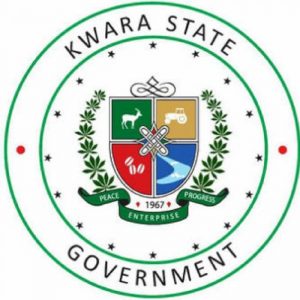 Scholarship Type
The government of Kwara state scholarship scheme is designed mainly for students who are pursuing their careers in undergraduate programs.
Kwara State Government Scholarship Requirements
All interested applicants must be indigenes of Kwara state to be eligible
You must be enrolled in any government-owned high institution in Nigeria either federal or state-owned
You must have completed your Secondary School leaving certificate and must have at least 5 credits in your five relevant subjects including maths and English
Documents Needed for Kwara State Government Scholarship
Applicants are to scan and upload the following documents online to complete their application
Kwara state of origin certificate
Copies of Passport size photograph.
Your last session results are stamped and signed by the appropriate authority.
Your JAMB Admission Letter.
School Admission Letter
Your Institutional Valid I.D Card.
You must suit your NAKSS Payment Receipt.
Kwara State Scholarship Application Deadline
All applicants who want to apply for the Kwara state scholarship program are given a minimum of 4 weeks to complete and submit their application.
The application starts from 12th of July, 2023 to  8th August, 2023.
How to Apply for the Kwara state government scholarship scheme
In order to apply for this scholarship program, applicants are to pass a series of steps to complete their applications.
The first stage of the application is visiting the website of the Kwara state government scholarship board and creating a profile account with them. This involves opening the website and entering all your personal information such as names, contacts information, and address.
Following that, you can login to the portal after you have successfully completed your application and obtained your login details. Register on the website and then scan all the documents required (which are mentioned above) and then upload them.
Make sure you enter all the correct information with appropriate documents. For more information you can visit the Kwara state government scholarship website @ https://scholarship.kw.gov.ng/advert.php.