Kaduna State Government Scholarship Program
Again, application for the Kaduna State Government scholarship program is currently ongoing for students who are indigene of Kaduna state and are interested in studying in Nigeria. Kaduna is one of the best cities in Nigeria with elites who are educated. As the slogan says, Kaduna state is usually the center of learning, this name is not given merely, it is due to the state's interest in establishing educational institutions across all regions of the state. As a state often referred to as the center of learning, Kaduna state has proven itself due to the high-quality institution of learning in the state and the graduates they produce yearly.
This feast was not attained overnight, one of the adopted methods was through investment in the educational sector, majorly on scholarship programs to help poor Kaduna indigenes who do not have access to education to study in any field and institution of their choice across the country.
Every year, a good number of students apply for the scholarship program and are granted on a merit basis. Kaduna state government scholarship is just one among numerous scholarship schemes in Kaduna state for its indigenes.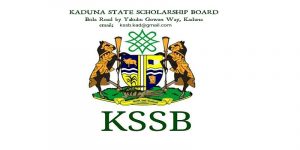 If you're looking forward to applying for a scholarship program today, and luckily you are an indigene of Kaduna state, then this article is for you. All that is expected of you is reading through everything to know all the information you need about the scholarship program.
Application for this scholarship shall be discussed extensively including how to apply and where to apply, the requirements and the criteria for the Kaduna state government scholarship program will also be discussed including the documents you need for the application. Also, the deadline and award for this scholarship will be disclosed towards the end of the article.
Aims and Objective of Kaduna State Government Scholarship Program
Recall that Kaduna state is a center of learning in Nigeria, it might not interest you to know that such a state has a high percentage of illiterates. This is why the state government has opened so many scholarship opportunities for its students within and outside the state to study in any field of their choice.
Northern Nigeria generally has higher rates of uneducated people in Nigeria which is usually due to lack of financial availability. This is why the introduction of the Kaduna state government scholarship program will help every indigene of Kaduna state to have access to a good education through supporting them in their educational fees.
Scholarship Host
Kaduna state government scholarship program is one of the largest state government scholarship schemes in Nigeria. With the high population of Kaduna state, the scholarship normally covers all parts of the state to make sure that equity is placed to make everyone accessible to it. All applications and activities for the scholarship program are held and completed in Kaduna state alone. Individuals who are interested will be selected and invited for further screening which will take place in the state capital.
Scholarship Type
Although the scholarship program is not always fixed in its award, however, historical antecedents of previous information show that it has a mouth-watering offer. It is a fully-funded type of scholarship where individuals will be sponsored completely. Right from the beginning of your selection, individuals will be entitled to a certain amount of money monthly and their tuition fees will be covered within the stipulated years of their studies.
Kaduna State Government Scholarship Award
Recall that the Kaduna state government scholarship program is a fully-funded one, individuals are granted the opportunity by paying their tuition fees in their institution of learning, in addition, they'll be enrolled in a monthly payment of NGN 10,000 for maintenance. The offer continues for each academic year until their graduation.
Requirements for Kaduna State Government Scholarship
Although the primary requirement for everyone is to be a bonafide indigene of Kaduna state. However, they're numerous other things to look into before individuals can be granted this scholarship program. The following are the requirements one must meet before he/she can be eligible to apply for the Kaduna state government scholarship program.
For students in the Undergraduate Scholarship
You must be a bonafide indigene of Kaduna state to be eligible for the application
You must obtain your Secondary School Examination Results (SSCE) either WAEC/NECO and you must have at least B in both English and Mathematics and additional credits in all the three relevant subjects in your field
The SSCE result to be used normally must be one sitting and results obtain below 2018 shall not be honored for the application
Applicants who are applying for the scholarship program must have good academic performance. At least you must have 3.5 CGPA on a 5.0 grade point to be eligible
For students of postgraduate Postgraduate
Applicants must have at least 4.0 CGPA on a 5.0 grade point or 3.5 for students using the 4.0 grade point
Students of masters degree can apply with a second class lower or 2.5 on a 4.0 grade point or 3.0 on a 5.0 grade point
For all applicants, your both parents must have their tax certificate with them before you can apply for the scholarship program. Individuals whose parents are not regular taxpayers of Kaduna state will not be granted the scholarship program.
If they're already dead, you can obtain their death certificate and use in place of the tax certificate
All other requirements which are less effective are already listed on the website of the scholarship board, you can visit and review them before beginning your application.
Eligible Courses for Kaduna State Government Scholarship Program
The foundation board only selects applicants from any of the following fields.
All medical Courses
Accountancy/Accounting
Agronomy
Animal Breeding and Genetics
Agric. Extension and Rural Development
Agricultural Science
Animal Production and Health
Animal Nutrition
Applied Physics
Aquaculture and Fisheries Management
Architecture
Chemical Engineering
Civil Engineering
Computer and Electronics
Computer Engineering
Computer Science
Computer and Information Science
Computer and Mathematics
Electrical/Electronics Engineering
Electrical Engineering
Electronics Engineering
Engineering Physics
Electronics and Computer Technology
Information Technology
Industrial Mathematics
Industrial Physics
Mathematics
Metallurgical and Materials Engineering
Mechanical Engineering
Physics Electronics
Geophysics
Petroleum and Gas Engineering
Pure/ Applied Physics
Physics/ Computational Modeling
Statistics and Computer Science
System Engineering
Statistics
In fact, the Kaduna state government scholarship program is open to all courses offered in undergraduate programs in Nigeria.
How to Apply for Kaduna State Government Scholarship Program
Before then, it is important to know that candidates can apply and be granted the Kaduna state government scholarship program before he/she gain admission to any tertiary institution. However, If such candidates fail to secure admission, their scholarship program award will be disbursed.
Coming to the application, all types of applications are carried out online. Individuals are required to login to the application website and then create their account. Account creation involves entering all your information that is needed and then registering for the scholarship afterward. You only need to visit the website of the Kaduna state government scholarship board and follow the instructions provided.