NNPC/Eroton JV Scholarship Program
Another scholarship program for undergraduate Nigerians to enjoy is the NNPC/Eroton scholarship program. It is one among many NNPC partnership scholarship awards granted to Nigerian students yearly.
Every year, the Eroton company in collaboration with NNPC assigns a certain budget to fund scholarship awards for Nigerian students who are eligible to apply and be granted. Eroton is among the top leading oil and gas companies in Nigeria. It has helped in contributing its fortunes to Nigeria both economically, as in employing Nigerian graduates and financially just like the scholarship award granted to Nigerians every year, the company has also influenced health sectors in Nigeria.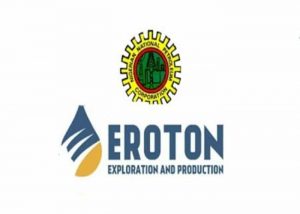 The main purpose of the NNPC/Eroton JV scholarship program is to help poor students in Nigeria who are willing to study but have no means due to financial problems. The boards have designated a certain amount of money to help in supporting Nigerian students who are studying in any university in the country. All you need is to have the requirements and the documents you may need for the application.
If you're a student in Nigeria and you want to apply for a scholarship program, you can check out the requirements of this scholarship scheme to know if you are eligible to apply or not. The scholarship is a privately owned one with prudent management, individuals must be careful in taking all the processes and should not handle anyone with levity otherwise the application might be at stake.
Scholarship Host
NNPC/Eroton is a Nigerian-based company located in River state. All activities involving the scholarship program are carried out in the state respectively. And additionally, the scholarship is only granted to indigenes of Rivers state, all other residents or non-indigenes of River state are not eligible to enjoy this scholarship program
Scholarship Type
The Eroton scholarship program is mainly for eligible undergraduate students who are from any of the host communities (mainly Rivers). The scholarship award comes with a certain amount of money that can cover tuition fees and other petty fees which may come up afterward.
Eligibility/Requirement for NNPC/Eroton Scholarship Program
In order to apply for this scholarship program, you must possess the following requirements. The primary requirement of this scholarship is that you must be an indigene of Rivers state. As a host community for this scholarship company all eligible Rivers state indigenes is entitled to apply for this scholarship offer, aside from that:
Applicant must be admitted as a fully registered student in an accredited university in Nigeria to be eligible for the scholarship award
Individuals must be in their second year or 200l in any tertiary institution at the time of the application for the scholarship
You must have at least 3.0 CGPA in order to be eligible for this scholarship award (at the time of application)
Applicants who are already beneficiaries of the scholarship award will not be granted again.
Documents Needed for NNPC/Eroton Scholarship Program
The following are the documents to be uploaded while applying for this scholarship program
Recent Photograph (passport size). It should not be more than 200kb with (450px by 450px) and white background
Your School ID Card
SSCE Result either WAEC/NECO with at least 5 credits including English and Maths
Your Admission Letter for both School & JAMB
Birth Certificate
State of Origin Certificate
Letter from Community Paramount Ruler (Eroton E&P Host Communities)
How to Apply for the Scholarship Award
Applying for the Eroton scholarship program involves you creating an online account and entering all your personal details. All you need to do is visit their application portal and follow the guidelines. All documents to be uploaded should be made available before beginning the application.
Moreso, endeavor to provide active contact information like an email address or phone number for easy communication. The date for the aptitude test will be disclosed to you via the contact information you provided including the center address, the test will be hosted in Port Harcourt.