Roger Casement fellowship 2023
The application for Roger Casement fellowship 2023 is ongoing. All interested qualified applicants can therefore visit the scholarship portal to begin their application processes.
If you're looking for a scholarship to study in the United Kingdom, then you can proceed to apply for the Roger Casement fellowship. It is a specific scholarship award granted mainly to students who want to pursue their postgraduate programs in Human Rights at the University of Ireland.
About the scholarship
Roger Casement fellowship Is an international scholarship program granted to Nigerian students to study Human Rights in Ireland. The scholarship was established in the memory of Irish Human Rights activist Roger Casement. The renowned activist spent most of his lifetime in Calabar, Nigeria before his late works in Congo. Due to his contribution to humanitarian rights, every year one Nigerian student is sponsored to study human rights in Ireland for their postgraduates.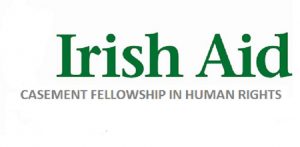 Roger Casement Scholarship Host Country
The scholarship program is held and conducted in Ireland at Irish higher education institutes. However, the scholarship is mainly granted to indigenous Nigerian students.
Scholarship Type
Postgraduate Studies in the field of Human Rights (Law)
Roger Casement Scholarship Eligibility
In order to apply for this scholarship program, the applicants must meet with all the eligibility scores mentioned below:
Applicants must be a bonafide citizen of Nigeria and at the same time residing in Nigeria in order to be eligible to apply for this scholarship scheme
Applicants must be sound academically in such a way that they'll do well when he/she have been accepted onto a master's level course of study in Human Rights for the program period
Interested applicants must have at least two years of work experience to be eligible
As part of your screening test, you must show a strong willingness and commitment to contribute to the development of Nigeria
Applicants when offered must be able to take up the fellowship academic year
Applicants must also meet any relevant procedural requirements of the Government of Nigeria before he/she can proceed their application
Individuals should be able to communicate in English fluently by having at least 6.5 in their IELTS examination. This involves writing, reading, and speaking
You must be a holder of master's qualification to apply
Additional Requirements
Such applicants must have been in the struggle for long or have applied for the Roger Casement Fellowship for at least two or more times and wasn't considered
If the applicants agreed to work in their embassy or headquarter or that they're currently working.
Individuals who have worked with any of the embassies previously will be allowed a full year before he/she can be eligible to apply for the fellowship.
Roger Casement Scholarship Award
The scholarship award for the Roger Casement fellowship is not fixed, however, individuals are granted fully-funded scholarships during their time of study. The scholarship comprises tuition fees, accommodation, books, flight, and other maintenance during the time of your studies.
How to Apply for this Scholarship Award
Applying for this scholarship program is not difficult, individuals are to proceed to the application portal to begin the processes. It is important to get all the documents you may need for this application ready before starting it.
For more information about the Roger Casement fellowship, you can visit the scholarship board's website and check for updates or email them.